Aldenham Country Park
An oasis of parkland with lakeside walks. Entry from 9am - 6pm everyday.
Free to visit Winnie the Pooh's 100 Aker Wood, plus free adventure playgrounds near farm, walks and picnic areas.
Click the picture above for more information.
Barnet Copthall Leisure Centre
Visit Barnet Copthall for family swimming sessions or swimming lessons.
Click on the picture above for more information.
Cassiobury Park
has lots of things to do with children and lots of it will cost you nothing! As well as acres of space for a kick-about or kite-flying there are facilities provided by the local council. Playgrounds for all ages, Paddling Pools (currently being refurbished until Easter 2017); Bungee Trampolines for the under 12s, A Miniature Railway running for over half a km; Bouncy Castles in the summer, Paddling and Fishing by the Rustic Bridge (it is shallow enough to paddle in around the Rustic Bridge crossing). The bridge itself is adorned in animal carvings and if you take along a net you can try to catch a fish in the slow-flowing waters.
Click on the picture above for more information
Cassiobury Farm & Fishery
Located at the southern end of the Local Nature Reserve. see the watercress beds, rare breeds farm, kitchen garden, exotic wildlife, trout fishery and fishing lake at one of our upcoming open days. (only open for a few days a year in the summer).
Click on the picture above for more information
Royal Botanic Gardens, Kew
is a world famous centre for botanical and mycological knowledge. With our two inspiring gardens at Kew in London and Wakehurst in Sussex, we enchant our visitors with the wonder of plant diversity. There are over 100 world-class attractions to enjoy at Kew Gardens, from iconic buildings and glasshouses to inspirational gardens and landscapes.
Over the past 250 years Royal Botanic Gardens, Kew has made innumerable contributions to increasing the understanding of plants and fungi with many benefits for humankind.
Click on the picture above for more information
Imperial War Museums
(IWM) is a British national museum organisation founded in 1917 with branches at five locations in England, three of which are in London. The museum was intended to record the civil and military war effort and sacrifice of Britain and its Empire during the First World War but has expanded to cover all conflicts. The information on ther website tells you about the permanent displays, the archives, special exhibitions, forthcoming events, education programmes, corporate hospitality and shopping facilities.
London Locations:
IWM London - Our London museum tells the stories of people's experiences of modern war from WW1 to conflicts today
HMS Belfast - Explore this historic warship to discover what life was like on board for the crew at war and at sea from WW2 to 1963
Churchill War Rooms - Visit the secret WW2 bunker and museum that tells the story of Winston Churchill's life and legacy
Click on the picture and links above for more information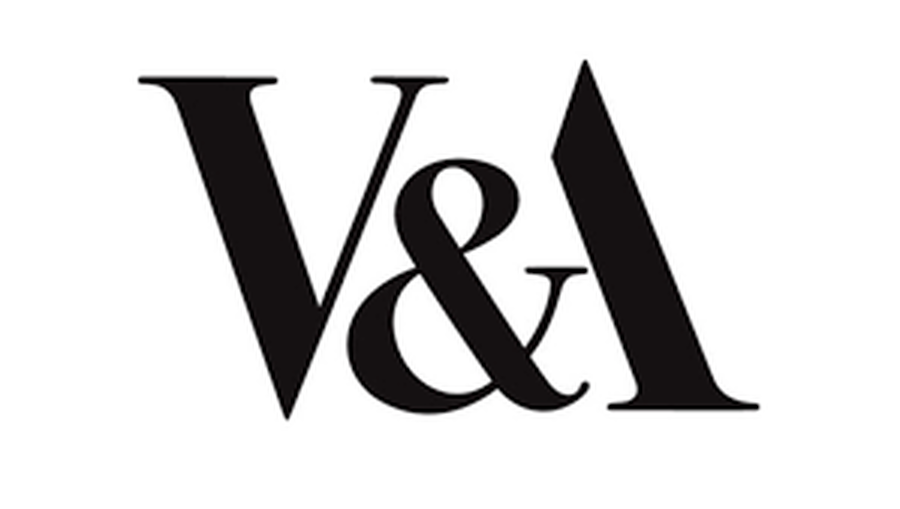 Victoria & Albert Museum
The V&A is the world's leading museum of art and design, housing a permanent collection of over 2.3 million objects that span over 5,000 years of human creativity. The Museum holds many of the UK's national collections and houses some of the greatest resources for the study of architecture, furniture, fashion, textiles, photography, sculpture, painting, jewellery, glass, ceramics, book arts, Asian art and design, theatre and performance.
Click on the picture above for more information
Dinosaur Safari Adventure Golf
18 holes of fun packed Adventure Golf amongst 9 dinosaurs from the Jurassic period, cascading waterfalls, flowing streams, lagoons, lush greenery and tropical palm trees.
Dinosaur Safari has been designed and built by one of the World's leading Adventure Golf designers and is within easy driving distance of the M1 and M25.
Click on the picture above for more information
Mega Jump
Mega Jump is the ultimate trampoline destination with sessions and activities to suit everyone.
Click on the picture above for more information and prices.
Golders Hill Park
Golders Hill Park's landscaped grounds contain beautiful plant displays including the peaceful Mediterranean and water gardens, a popular café and a bandstand. There is also a variety of leisure facilities including tennis courts, croquet lawn, all-weather table tennis tables, zoo and butterfly house and a children's play area.
Click on the picture above for more information
Diana Memorial Fountain
Opened by Her Majesty The Queen on 6th July 2004, the design aims to reflect Diana's life. Water flows from the highest point in two directions as it cascades, swirls and bubbles before meeting in a calm pool at the bottom. The water is constantly being refreshed and is drawn from London's water table.
The Memorial also symbolises Diana's quality and openness. There are three bridges where you can cross the water and go right to the heart of the fountain.
Click on the picture above for more information
Diana Memorial Playground
A huge wooden pirate ship is the amazing centrepiece of the Diana, Princess of Wales' Memorial Playground. This children's wonderland opened on the 30th June 2000, in memory of the late Princess.
The design has created an area where less able and able-bodied children can play together and seeks to provide for the physical, creative, social and educational development of your children. Inspired by the stories of Peter Pan, the playground encourages children to explore and follow their imaginations, learning whilst they play in this magical space. There is a sensory trail, teepees, a beach around the pirate ship and various toys and play sculptures; all set against a lush backdrop of trees and plants. There's plenty of seating and a cafe so the grownups can relax too.
Click on the picture above for more information
Diana Princess of Wales Memorial Walk
takes visitors through four of the most beautiful parks in the world:
St James's Park, Green Park, Hyde Park & Kensington Gardens.
The seven-mile-long walk, charted by 90 plaques set in the ground, takes you within sight of famous buildings and locations associated with the Princess during her life. During the walk, visitors will see three palaces and two mansions which figured in the life of the Princess: Kensington Palace, Buckingham Palace, Clarence House, St James's Palace & Spencer House.
Click on the picture above for more information
Edgwarebury Park
A 22-hectare park in Edgware once part of the manor of Earlsbury. (Facilities include Cricket and Football pitches, Gardens, Walks (Marked and Measured Route 1km), Multi Sport Courts, Play areas for children (aged 2-6 , 5-10 & 7-14), Refreshments Cafe, Tennis (Free of Charge), Wildlife, Outdoor Gym.
There are also ornamental gardens, a woodland in the north east corner and a Nature Conservation area. The park is an excellent site for birdwatching. Species seen include song thrush, mistle thrush, great spotted woodpecker and whitethroat. Access is from the Edgware Way and Edgwarebury Lane.
Click on the picture above for more information
Stoneyfields Park
A three hectare public park in Edgware. The park is a mainly grassland with a small wood, lake, streams and two play areas.
Deans Brook crosses the park and has been dammed to create an ornamental lake. The lake has a fringe of vegetation dominated by great and lesser reedmace. Coots, moorhens and mallards breed on the lake, and it also supports amphibians and dragonflies.
Access to the park is from Edgware Way, Fairmead Crescent and Riverdene.
Click on the picture above for more information
Royal Air Force Museum
This national museum tells the story of the Royal Air Force through its people and collections. With free admission plus free interactive and fun activities, including our 3D Cinema, the museum offers an entertaining and educational day out for all the family.
Click on the picture above for more information.
Science Museum
As the home of human ingenuity, we aim to inspire visitors with award-winning exhibitions, iconic objects and stories of incredible scientific achievement. Striving to be the best place in the world for people to enjoy science, the Science Museum's world-class collection forms an enduring record of scientific, technological and medical achievements from across the globe.
Click on the picture above for more information
Natural History Museum
The Museum is a world-class visitor attraction and leading science research centre.
We use our unique collections and unrivalled expertise to tackle the biggest challenges facing the world today.
They care for more than 80 million specimens spanning billions of years and welcome more than five million visitors annually.
We aim to challenge how people think about the natural world – its past, present and future.
Click on the picture above for more information
Hatfield Park Farm & Play Area
At Hatfiled Park Farm you'll always find loads of things to do whatever the weather or season!
Enjoy walking amongst the farm paddocks to see our animals grazing and take advantage of the feeding stations. Take a tractor ride round the farm. Let the kids run around in the Bloody Hollow Play Area (£1 per person). Takea ride on the miniature train which can be found at the top of the farm (£2 per person).
Click on the picture above for more information
Knebworth Park
Knebworth Park offers a great day out for all the family, with fun activities for children and lots to do for all ages, including Adventure Playground, Dinosaur Trail, a walk through history in Knebworth House and Gardens and special events throughout the summer. The Tea Room offers a delicious selection of home-made and locally sourced lunch and teatime treats.
Click on the picture above for more information
Willows Farm
A wholesome day out the whole family will enjoy. Our all inclusive price ensures a carefree day out with all shows, fun fair rides, inflatables, Tractor Ride, acres of outdoor and under cover activities plus entry to the Peter Rabbit Adventure Playground included in the entry price. Enjoy the farmyard animals, the countryside setting with delicious home made food available in our catering outlets, gift shop, free parking and an easy to find location, just off junction 22 of the M25.
Click on the picture above for more information
Paradise Wildlife Park
This is Hertfordshire's best zoo and offers a range of great activities for the perfect family day out. Whether you want to feed our tigers and lions, meet the meerkats or get close to monkeys and reptiles, you're bound to find the perfect animal experience
Click on the picture above for more information
Verulum Park & Play Area
Verulamium Park is set in 100 acres of beautiful parkland and lakes close to the city centre. The Park is named after the Roman City of Verulamium on which it stands. The City walls and outline of the London Gate can still be seen. Verulamium Museum displays hundreds of remarkable objects that have been excavated from the grounds. (Facilities include Abbey Theatre, Abbey View Golf & Track, adiZone, Bandstand, Basketball/Netball Court, Beach Court, Crazy Golf, Inn on the Park, Ornamental Lakes, Orienteering Route, Play Area (due to be refurbished in spring 2017), Playing Pitches and Pavilions, Tennis Courts, Splash Park, Toilets with disabled access, Verulamium Museum, Verulamium Spa, Roman Hypocaust and Westminster Lodge Leisure Centre)
Click on the picture above for more information