Scarlet Class
Class Teacher- Mrs Deshmukh (Year head)
sdeshmukh@broadfields.net
TA: Miss Myriam Al-Abbas
Gold Class Saffron Class
Class Teacher- Mrs Modha Class Teacher: Miss Hernandez
dmehta@broadfields.net jhernandezesteve@broadfields.net
TA: Mr Ben Allsopp TA: Miss Laura Mackie
1:1 TA: Miss Linda Buffery
Groups Teacher
Mrs Yasmeen Gofur
yong@broadfields.net
Click here for Weekly timetable
Autumn Curriculum Letter
Homework
English
Spellings
Maths
Revise Spellings of Year 5/6 100 High Frequency Words
Children must also read for at least 15 minutes every day.
See link below for recommended list of books:
Recommended Reading List For Year 6
Thank you for supporting your children in completing a variety of project work from the grid homework.
See the slide show for some of the children's work .
3 brilliant questions to ask your child at the end of their school day:
What made you happy today?
What made you sad today?
What new thing did you learn today?
Reminder:
Library day for Year 6 is every Monday.
Full P.E. kits should be worn to school every Thursday
Children need their recorders every Thursday for their Music lesson.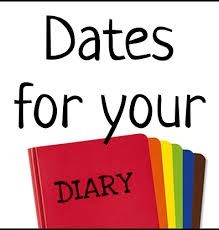 Revision Help English:
Maths: Problem Solving Reasoning
Science: Light
History: WWII
02.09.2020-INSET DAY

03.09.2020-INSET DAY

04.09.2020-children back to school

23rd Oct- 30th Oct -Half Term

02.11.2020-back to school

18th Dec 2020 -end of Autumn Term

21st Dec 2020- 1st Jan 2021-Winter Holiday

4th Jan 2021- Inset Day