Purpose
The Government believes that the Pupil Premium, which is additional to main school funding, is the best way to address the current underlying inequalities between children eligible for free school meals (FSM) and their peers by ensuring that funding to tackle disadvantage reaches the pupils who need it most.
In most cases the Pupil Premium is allocated to schools and is clearly identifiable. It is for schools to decide how the Pupil Premium, allocated to schools per FSM pupil, is spent, since they are best placed to assess what additional provision should be made for the individual pupils within their responsibility.
Schools are free to spend the Pupil Premium as they see fit. However they will be held accountable for how they have used the additional funding to support these pupils. New measures will be included in the performance tables that will capture the achievement of those pupils covered by the Pupil Premium.
Key facts
The Pupil Premium is allocated to children from families who are currently known to be eligible for FSM in both mainstream and non-mainstream settings and children who have been looked after continuously for more than six months.

The level of the premium is £1385 per pupil (2022-2023) for pupils eligible for free school meals (FSM) and for pupils in care who have been continuously looked after for six months or were previously looked after (£2410).

Eligibility for the Pupil Premium is extended to pupils who have been eligible for free school meals (FSM) at any point in the last 6 years. At Broadfields, there are currently 204 children eligible. (February 2023)

At Broadfields, we have used the funding to provide -

a Number Counts Teacher,

Three

Tuition Partners

School led tutoring (4 teachers)

small group teaching and 1 to 1 tuition in English and Maths

a range of trained support staff to implement key interventions which fit the specific needs of our children such as Wave 3 FFT, 15 minutes a day reading, Boosting Reading Potential, Tracks Reading and Spelling Success @ Arithmetic, Minute a day, OTTO club and First Class at Number are a few of the 27 interventions across the school.

Mental Health trained Wellbeing team

Plugging the gaps phonics teacher

a Learning Mentor to work with more vulnerable pupils

Broadening Minds enrichment activities

subsidised school trips for eligible pupils (both day and residential)

half price uniform for eligible pupils
Impact
This year our Year 6 pupils in receipt of Pupil Premium outperformed the children not entitled ot pupil premium funding. The Pupil Premium Strategy Statement (under Statutory Policies and Documents) shows what we do in order to achieve our excellent outcomes. Here are the outcomes in more detail:
Pupil premium strategy outcomes
This details the impact that our pupil premium activity had on pupils in the 2021-22 academic year.
Our Key stage 2 results (2022) indictates that the performance of disadvantaged pupils are higher than their non-disadvantaged peers:
Reading: (% getting Expected or higher)
ALL 83% Disadvantaged 90.6% Non - Disadvantaged 78.6%
Writing:(% getting Expected or higher)
All: 72.2% Disadvantaged: 77.8% Non disadvantaged: 68.9%
Maths: (% getting Expected or higher)
ALL 88.6% Disadvantaged: 96.6% Non Disadvantaged: 83.9%
Broadfields Primary School has been honoured for its work to reduce educational inequality and achieve exceptional results for children who were previously behind in their studies, at the Schools for Success awards ceremony in 2019/ 2020 and 2020/ 2021. We are very proud of our ongoing work to give children from all backgrounds the best chance possible through knowing our children well and having a proactive focus on individual pupils' needs.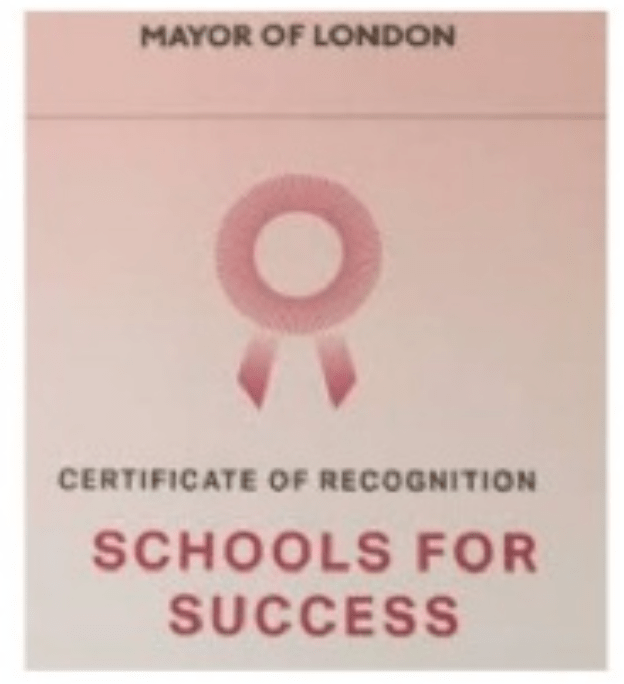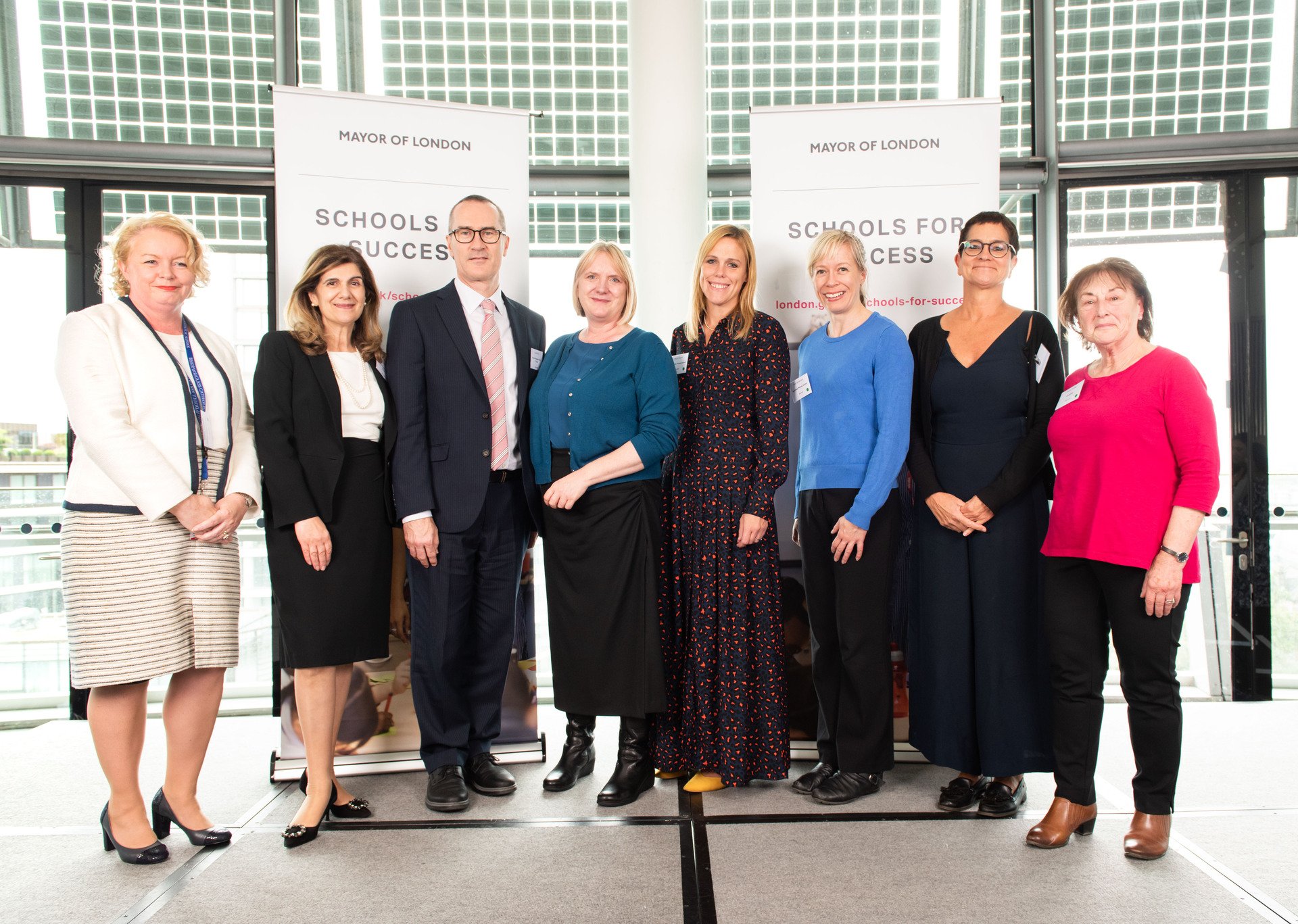 All children who require additional support will receive it no matter what their background. Although all children have faced a challenging two years, Broadfields have ensured all isolating children have a chromebook as soon as they need it. In fact, back on 20th March 2020 - all children could lease a chromebook for free so they could access a full high quality curriculum delivered by their teachers from 23rd March 2020. Broadfields Primary School was recognised and shortlisted by the TES National awards for the Best Use of ICT. Broadfields Primary School also continued 1 to 1 and small group interventions led by highly trained and skilled TAs. Where WifFi was a barrier, Broadfields supported families to get free data from mobile providers. On return to school, we assessed the children and found there was no gap between disadvantaged children and their non-disadvantaged counterparts. This proved that our disadvantaged children were not more detrimentally affected than other groups of children.
Therefore, Broadfields applied for School led tutoring funding of £21,000 (+£7000 invested from the school) to ensure at least 94 children receive School led tutoring. 98 Disadvantaged children (Y1-6) have received School led tutoring so far this academic year. We also employ two Tuition Partners who work with small groups. 14 disadvantaged children so far in 2021/22. This shows our commitment to the children's catch up. The figures above show its impact, disadvantaged children are out performing their non-disadvantaged peers in most cases from Year 1- 6.
We used diagnostic data to inform our planning to close the gaps and secure understanding. This data is shared with our tutors and regular communication between the teachers and tutors have been key to the children's success. We have used this Programme to create a team around the child approach.
Our assessments and observations indicated that pupil behaviour, wellbeing and mental health were significantly impacted last year, primarily due to COVID-19-related issues. The impact was particularly acute for disadvantaged pupils. We used pupil premium funding to provide wellbeing support for all pupils, and targeted interventions where required. We are building on that approach with the activities detailed in this plan.